become an active member
Applications for active membership are now open. If you are interested in applying for a board position, or for an active roll within any of the committees, please send your CV and a short letter of motivation to board@eureka-uva.com!
become a passive member
The Association aims to be inclusive and beneficial for all students of European Union Law and European Competition Law students at the University of Amsterdam. Becoming a member is very quick and easy and it will cost you only € 15,00 to join! There are many opportunities to get involved in the organisation. We hope you like what we have been working on so far and look forward to seeing many of you at the events.
Great social events
The Association looks to further build and maintain a community feeling within our study programmes by organising many events that bring together the students and the faculty.
Career development
There are many different opportunities after the masters. We look to organise activities that can help students find their best career path and provide many networking opportunities with firms, institutions, companies and individuals.
Go further into the topic
As interested students who want to find out about all corners of European Law, we look to complement our programme with further educational events. We will organise guest lectures, conferences, visits to institutions, and other informative events to dive into the many different areas of the our field.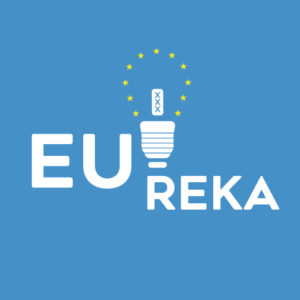 Why Membership?
The purpose of this new association is to bring together the students of our tracks to organise the type of events that we ourselves would like to go. We look to contribute to the programme here with more events related to the careers after our study, with further academic events, and of course build up a good array of social activities as well. Whether you're interested in putting together networking drinks with law firms, or holding a conference on a current hot topic, or arranging a monthly borrel to get everyone together and build up a good sense of community within our study, there's a lot of potential in it and we need many motivated students to put in their thoughts and time to make this a great success
By becoming a member you become part of this. You will be able to sign-up for all of the events and if you would like to you can also get involved in the organisation yourself.