Welcome to the site of the newly founded Study Association for European Law at the University of Amsterdam (UvA). The Association was founded in 2019 by the Masters students of the European Union Law, European Competition Law and European Private Law tracks at the UvA, in close cooperation with the Amsterdam Law School. The association works to organise academic, social and career-orientated events that complement and add to the two programme tracks.
Whilst having launched only recently, the association is very pleased to already have as quickly growing membership with many motivated and interested students who are organising the first inaugural events.
Take a look at the events section to find out more about the events to come and the various projects the association is working on.
This year's Brussels trip
To be announced 2023
We are very excited to announce that we will be able to visit Brussels in the Spring of 2023.
The trip will include visits to law firms, NGOs and the Commission as well as the European Parliament. It will be a unique opportunity to meet people from all these different institutions.
We are looking forward to welcome as many members as possible!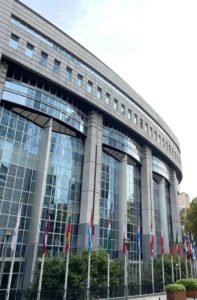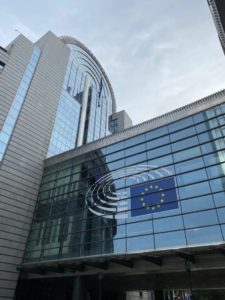 Alumni experiences on entering the job market
This March, we hosted our second EU-reka career event. The speakers included alumni working in different fields who all have very inspiring stories to tell and tips to give. These events are very important because they give students the opportunity to explore all the opportunities that are available upon graduating from the Master programs. During this event we focused on the opportunities in Amsterdam.
Thanks to the speakers for taking the time and for giving us an insight in their professional field!
Some student feedback on the last year's Career Event:
"I wouldn't have wanted to miss the Career Event! It gave me such a boost to get out there and don't give up. The speakers had amazing stories and were so transparent and honest, which left me with good insights."
"The speakers got me motivated to start applying for jobs immediately: Thanks to the Career Committee for organising the event!"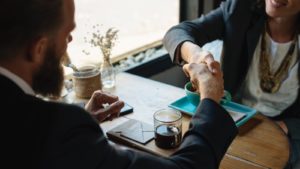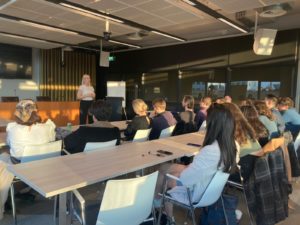 Dear students,
Our association has already made some great steps in the past few months, and we look forward to growing even further! Perhaps most importantly, we have expanded to welcome the European Private Law Master's track in addition to the founding European Union Law and European Competition Law & Regulation master's tracks. This enlargement has allowed us to organise bigger and bolder events, and we are happy to see so many friendships blooming.
We have also already managed to organise numerous events, ranging from debates and visits to the European Union's institutions to many, many social events. We look forward to organising even more of these events, such as our upcoming citation workshop, legal writing competition, career event, social events, and, of course, our annual trip to Brussels! Naturally, this would not be possible without the help of our wonderful committees –– thank you very much. In addition to this, we introduced a new alumni committee, which will organise an annual alumni event for all old students to return to Roeterseiland and relive their memories together.
Our association has grown a lot since the start of the year, and it has been a pleasure to see everyone getting involved and excited about it. We look forward to continuing to help the students stay connected and get to know each other and their faculty even more deeply. We wish you all the best for the upcoming semester and hope to see you around!
All the best,
Charlotte
Chairwoman 2022/23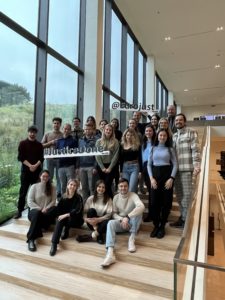 Practical details
Bank name: ING
IBAN: NL92 INGB 0007 5338 09
BIC/SWIFT: INGBNL2A